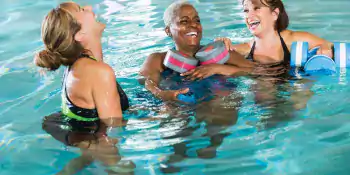 MORE THAN A MEMBERSHIP
An opportunity to be active, reconnect and get involved.
Announced Friday, June 11, 2021:
Regrettably, we will not be able to reopen the Y Swim Center in Dundalk at this time due to a significant leak in the pool that cannot be repaired. We will be working with Baltimore County, which owns the building, over the next several months on a redesign and plan for major capital improvements to the facility. Unfortunately, given the extent of the work that needs to be done, the pool will remain closed for at least a year while we undergo this effort.