As working parents of twin 11-year-olds girls, my wife and I are highly attuned to the challenges of simultaneously juggling work and family needs; keeping everyone appropriately engaged, safe and happy before and after school while we tend to our jobs. Under any circumstances, this is a huge source of focus and necessary expense for busy families. Needless to say, the pandemic added a layer of complexity and worry for parents trying to help their children comfortably adjust to life back at school and to regain balance in family life in every way.
Providing a safe and well-managed before and after school enrichment program which helps children explore interests, finish homework, exercise and socialize is an essential part of the work of the Y. That's why we are in over 70 schools across central Maryland providing a well-rounded program of before & after school enrichment serving thousands of children and their families, 40% of whom are enabled to attend through Y grant or Open Doors financial assistance.
We all know however that it's one thing to deliver a program, it's quite another to do it right. With parent comments like those below from Listen 360, our daily customer satisfaction tracker, it's plain to see that the Y Before & After School Enrichment associates across the region are providing a highly valued benefit for parents and children in the midst of uncertain and worrying times: normalcy and peace of mind.
"The before/after program at Catonsville Elementary is staffed with a caring and amazing group of people. I am thankful for their love towards my children."
"My son loves it! Exactly my reason for giving it a 10!"
"The teachers are very patient. My son loves the after-school program."
"My kiddo loves attending. He always tells me I pick him up too early :)"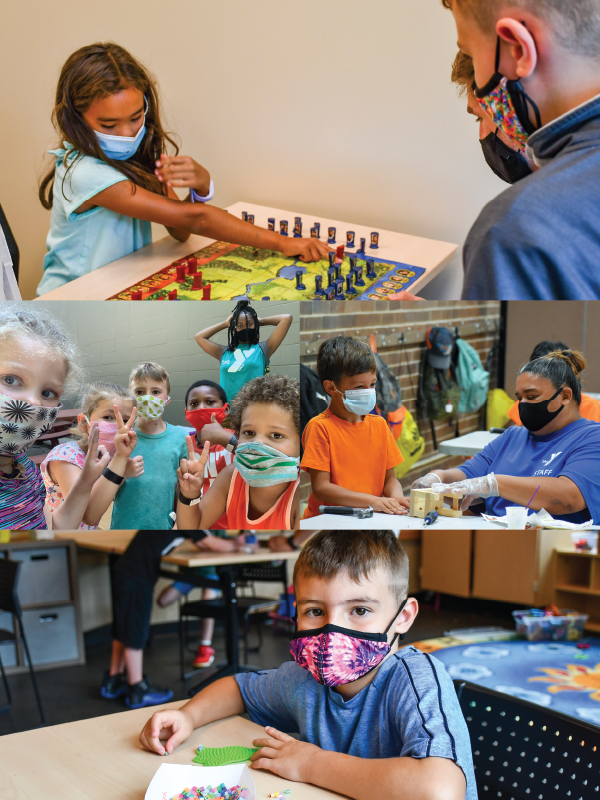 Hats off to our terrific Y Before & After School Enrichment team so ably led by Dana Ashley and Charmayne Turner, Vice Presidents of Youth Development Operations who together are responsible for the full expanse of our before and after school programs (inclusive of those which are grant funded). They and their talented teams are a lifeline for families and a foundational asset to our entire community.
Thank you.
All the best,
John
John K. Hoey
President & CEO
The Y in Central Maryland