Y Monthly Monday Mission Update - Around the Y in 30 Days
A friend of mine recently asked me whether I'd been able to take more than one vacation this summer. My answer was simply, "you do know I work for the Y, right?" Over the years, I have felt that it was critically important that we provide a wide array of opportunities for community engagement at our Y during a month when some have the luxury of leaving town. At the Y, we are here for those who need us, no matter the temperature outside!
Starting strong, August kicked off our first-ever Summer Funfest. From scavenger hunts, fun crafts, movie nights, barbecues, and much, much more, Sumner Funfest was a creative and welcoming way to celebrate inclusion in the Y community for all our members.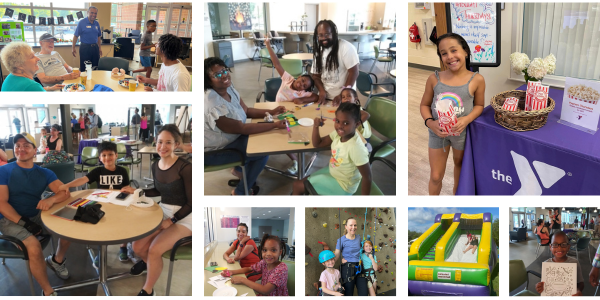 Summer Funfest also kicked off our new Y member stories series. These heartwarming and inspiring stories underscore that their reasons for staying are very similar despite the many different reasons that people join the Y. Just click the link above and enjoy!
Earlier this month, I was honored to attend the graduation of 100 amazing teens participating in the longstanding Y New Horizons II summer enrichment and workforce development program for students experiencing homelessness. Every year, this program gives a cohort of bright students the opportunity to build a solid foundation for their dreams, interests and aspirations. Originally started in Baltimore City, this program has expanded to Baltimore County and, just this summer, to Howard County. This video really says it all!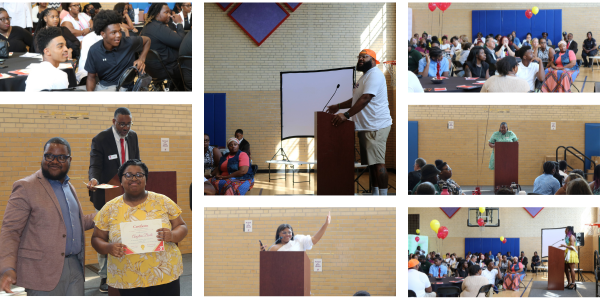 A few weeks ago, we furthered our partnership with League of Dreams to provide swim lessons for some of the youth with diverse abilities that they serve. This inspiring program was made possible thanks to the generous support from the Thomas Bradley Foundation.

Not to be outdone, in August, 60 volunteers from the local offices of the national accounting firm BDO rolled up their sleeves to help with Y community service projects across Baltimore City Y sites. From cleaning and painting Y sites to making much-needed care packages for families in the community, we deeply appreciate their support and civic engagement.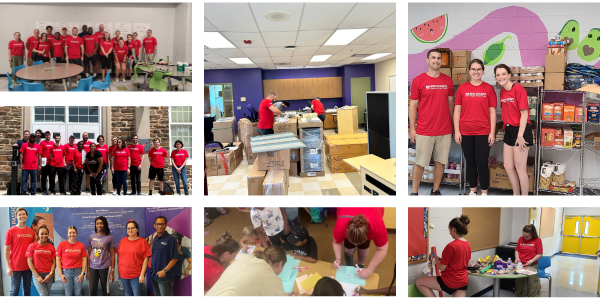 As part of our ongoing series of guest book readers (which I've personally enjoyed participating in on many occasions), we were honored that Maryland Lt. Governor Aruna Miller recently visited our summer enrichment program at Northwood Elementary, a Y Community School. The Lt. Governor read a book about space exploration and shared what it was like to move to the U.S. as a young child from India. She told a heartwarming story of trying to fit in and being warmly welcomed by her new classmates.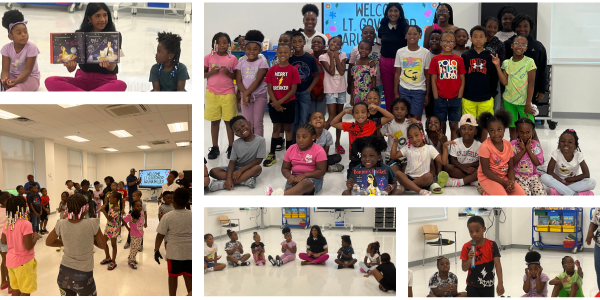 To top it off, our not-so-old friend, former Oriole great Adam Jones, came back into town and, true to his nature, fit a Y visit into his busy schedule.  Adam, who brought along with him current Oriole players Austin Hayes and Cedric Mullins, spent time with both the campers and preschoolers at the Weinberg Y in Waverly and the Sherman Early Childhood Center, co-located on the Y's Stadium Place site in Baltimore City. They participated in the camp's morning circle and then proceeded to the Cal Ripken Sr. field (former site of the historic Memorial Stadium) and participated in a brief baseball clinic for the kids. It was a very hot morning in Baltimore, but there were lots of smiles on everyone's faces (including, not surprisingly, Adam's).
Building community doesn't take a hiatus, even during a steamy August in central Maryland. It certainly is both good work and good fun!
All the best,
 
John K. Hoey
President & CEO
The Y in Central Maryland